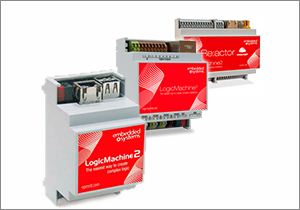 Automation market is full of combinations: software + hardware. Different combinations have different capabilities. Each integrator has to find a combination that solves a definite task by trial and errror. It takes a lot of time and effort. And it's much better to get such information from the most reliable source that is manufacturers of equipment and developers of software.
We asked our friends and partners from EVIKA, a joint company with Embedded systems, to speak about capabilities of joint usage of iRidium software and LogicMachine controllers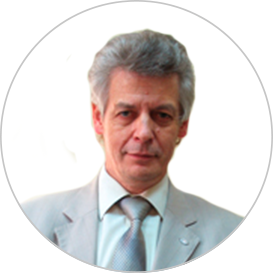 Mikhail Pasekov
Commercial director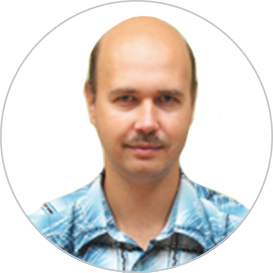 Alexey Korzhebin
Technical director
What capabilities do automation projects get from joint usage of LogicMachine and iRidium?
Joint usage with LogicMachine gives iRidium more functional visualization, thanks to:
logics being be done by a server. This enables not only asking devices, but also reacting to these data, as well as, analyzing and showing them to the user, as if it were system data (for example, average temperature for the past hour, maximum consumption of energy per day, etc.);
no limits to the number of simultaneously connected control panels;
capability to create a web-server on LogicMachine with access to logic module, that allows to integrate web-pages, containing data, that only LM has (for example, a page with trends, etc.) into iRidium visualization;
LogicMachine capability to integrate with other automation protocols. With iRidium for KNX one can control devices based on the following protocols: DALI, EnOcean, Modbus, etc. Besides it is possible to integrate with devices by a number of specialized manufacturers, EVIKA product-partners (it gives a chance to get data from fire and security systems, access control system, multimedia, etc.);
LogicMachine capability to integrate with IT services. As a result, iRidium users can get data from IT services (for example, weather forecast, integrations with social nets, etc.).
Are there any limitations, if LogicMachine and iRidium are used separately? If yes, what are they?
iRidium has unique visualization capabilities, LogicMachine is a powerful program module. If they are used separately, integrators lose these benefits.
What do your customers think about the joint usage of LogicMachine and iRidium?
At the moment we have no feedback from integrators about it. But no news is good news. As if joint work doesn't bring expected results, criticism appears. And bad news travels fast.
Why do your customers choose iRidium from a number of other control and visualization solutions?
They choose it due to its visualization capabilities and a library of ready interface templates. They are sure, that the product will develop and widen its functions, following the changing demands of the automation market. And perhaps, they are proud that it is Russian product with international recognition. And such products are not very numerous.
What can you recommend to those of your customers, who are just beginning to master iRidium for KNX installations?
We recommend to use iRidium with LogicMachine. And we are happy to say, that starting in February 2014 LogicMachine will be included into instruction stands of the basic training course in KNX Certified Training Center at Moscow State Building University. And it means that any new specialist can understand the benefits of joint usage of iRidium and LogicMachine already on the education level.
Comment of iRidium mobile: iRidium is already included into instruction stands of the basic training course in KNX Certified Training Center at Moscow State Building University.
Why do you think integrators should use LogicMachine?
LogicMachine is a platform to create installations of any scale and difficulty from an apartment or a house to a city block or a town. It gives a chance to change business processes for the company to go onto a new level of work and make hundreds or even thousands of installations a year.
LogicMachine:
gives a chance re-program devices remotely. Built-in programming environment allows installation companies to solve users' problems remotely, without going to the object;
supports all standard automation protocols and can support other protocols;
solves questions of device interaction in heterogenic nets: supports IP nets, IT and web-services;
enables interaction with fire and security systems, access control system, multimedia systems in one installation;
enables visualization, including all devices from a smart phone to a smart TV in the built-in system, thanks to built-in Web-SCADA;
supports user web-server with access to the logic module of LogicMachine.