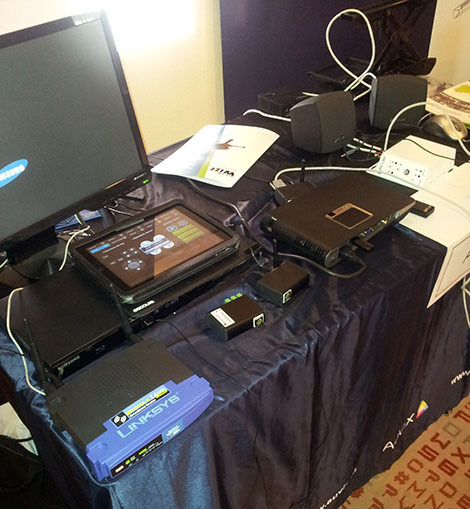 AUVIX Company, iRidium Mobile distributor in Russia, took part in AV forum, Ekaterinburg, on October 9-10, 2013. Annually AV forum attracts hundreds of specialists of audio-video industry of the Ural region and is of great value as a source of new contacts and possible partnership.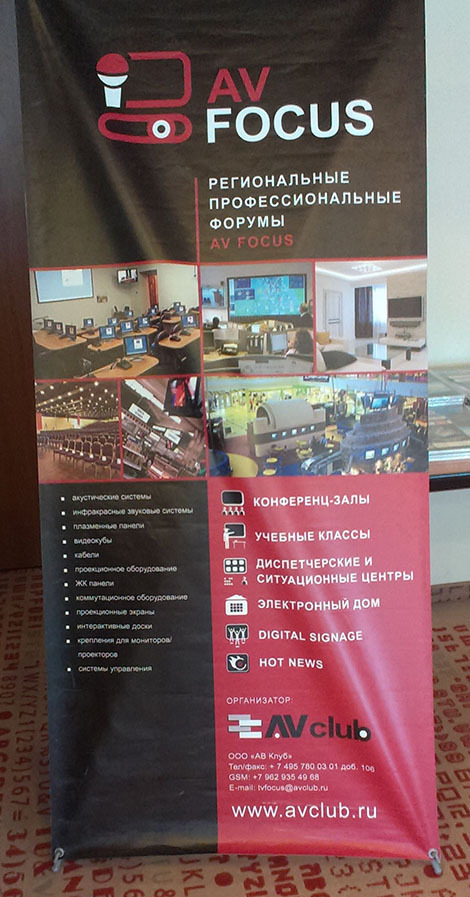 The aim of the forum is to present the latest achievements of AV industry, to build connections between equipment suppliers and potential customers, to help integrators choose suitable equipment for their projects.
In the demozone of AV forum AUVIX presented examples of equipment and a mini-installation, showing the capabilities of iRidium in AV projects. In his speech Sergei Razuvaev-Kapitonov, AUVIX representative, described examples of using iRidium together with such equipment as Global Cache modules, Crestron and Kramer switches. As practical examples projects of conference halls, meeting rooms and classrooms were presented.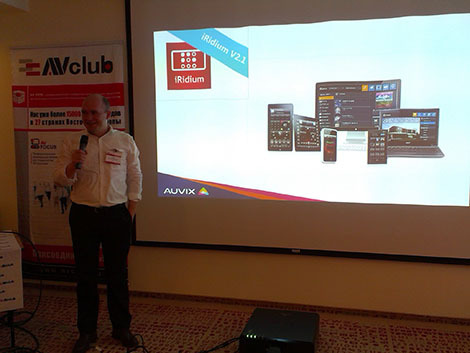 Of great interest to the audience were detailed description of connection schemes, exact price of the projects and capabilities of iRidium mobile software.
The forum was attended by experienced specialists of AV industry as well as by beginning integrators. All participants agreed that more and more customers want to use their mobile devices or tablets to control AV projects. iRidium makes it possible to use any device (iPad, iPhone, Android, Windows or OS X) as a control panel.