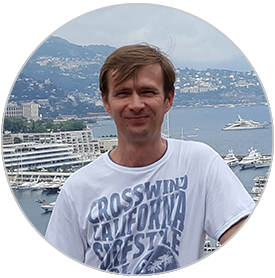 Recently Domintell driver was updated in iRidium pro.
That's why we asked our partner, Arthur Chivkulis,
a project manager at AV Experts "Unisons" Ltd company,
a number of questions about his experience with Domintell
equipement and Domintell driver in iRidium.
How long have you been in automation? Why did you choose this sphere?
"AV Experts" company was founded in 1997. We took up automation in 2005. At that moment the company was mainly engaged in selling home theaters and stereo systems of Hi-Fi and Hi-End levels. But with time a question appeared – how to provide a customer with a simple and convenient way to control the installed equipment. Later on there appeared a need to include in projects such things as lighting control, blinds control, etc. At first, universal remotes solved this task, but they were substituted with tablets and smart phones.
What projects do you mainly create: commercial or home automation? What is more interesting personally for you?
Our projects are mainly from the private sector. It is interesting? – It is undoubtedly so! Each realized project is individual. And it is quite evident, as technologies develop non-stop. What was considered incredible some time ago is now just an option in a smart phone. Some time ago the list of options was quite limited, but now a customer can increase the number of options almost limitlessly and set the system work to his/her personal needs. And this is task # 1 for us now.
How and when did you learn about iRidium? What was your first impression? Has it changed with time?
In 2011 the first tablet by Apple – iPad 1 became available to customers and about the same time when surfing the net I found a software package by iRidium mobile Ltd. The product by iRidium mobile Ltd seemed to me modern, interesting and promising. For 5 years the software has become more interesting in its functions and capabilities.
What tasks of your customers do you solve with iRidium?
The answer is quite simple – to centralize control of a project engineer equipment, be it an apartment in a block of flats or a house. iRidium helped to solve simple tasks, such as control of Audio/Video equipment, as well as extraordinary ones. For example, in one of our projects, we solved a task "to rotate" a home theater of Hi-End level in the sitting room. The sound field of the home theater turned to 90 degree angle depending on the equipment what was turned on – a plasma TV-set or a projector (the TV-set and the projector are located at a direct angle to each other.) A customer can lift/put up the projector screen, open/close blinds, turn on/off lighting, switch on/to the required source by simply opening iRidium mobile app and press one button in the interface to start the "rotation". If a customer has houses in different parts of the world and wants to control the current state of objects, thanks to iRidium it can be done within one app. And the best part is that it is tested and it works!
You make your projects with Domintell equipment. What caused such a choice: some equipment features or your personal preferences?
Since 2011 we've been the official representative of Belgian company Domintell in Latvia. We made a choice in favour of Domintell products due to a number of reasons: reliability, high stability, limitless configuration capabilities, a wide range of modules to automate different types of lighting, actuators and motors. And the company is constantly developing. This year Domintell company presented a new line of sensor switches and Rainbow LCD panels, impulse meters and gateways to work with DALI and Modbus protocols.
In your projects you integrate Domintell equipment with Modbus and A/V equipment by different manufacturers. What is it caused by? What difficulties did you have to solve when integrating a variety of different equipment? Based on your professional experience, what can you recommend to those who want to integrate different equipment in one project?
At present there is a wide choice of home appliances for an average user of different designs, features, and brands. If an apartment or a house is built from scratch or is completely renovated, these works are done on the basis of a developed and approved project plan. We offer Domintell automation to our customers to control lighting, heating and motors. Modern conditioning and ventilation systems already go with their own controllers to automate their work. Gateways are used to monitor and control the work of this equipment. The gateways allow to connect to this equipment via protocols widely used in BMS. One of these protocols is Modbus. Though the variety of control methods is really wide I strongly recommend all integrators that they learn in detail equipment control capabilities when developing a project plan. Before a list of equipment is approve, recommendations can be given about the choice of a definite device model, it can save a lot of time on the stage of setting the control system.
Judging by your extensive installation experience what control panels are popular among your customers? What prevails: smart phones or tablets? What OS is preferable? What is the best choice in your opinion?
In 99% customer chose tablets based on iOS. A Tablet diagonal is, in my opinion, the most suitable for home control purposes. And it's better to leave it up to the customer to choose an operation system.
As for graphic interfaces, do you have your own «golden rules»?
When you install iRidium mobile software, you get a powerful tool to organize control of different systems and equipment. A project can be created from scratch or on the basis of a ready interface. In my opinion, the main thing is that movement between pages is logically built, and the graphic part is simple and intuitive. If this is achieved, it takes a little time and effort to teach end-users how to use the interface.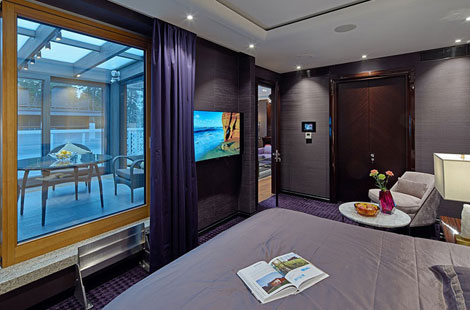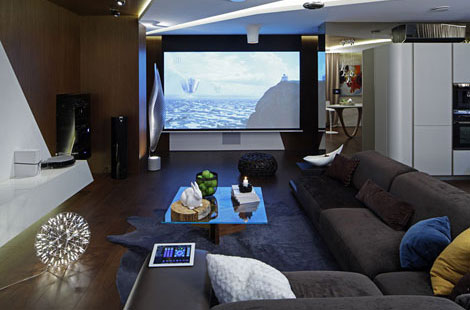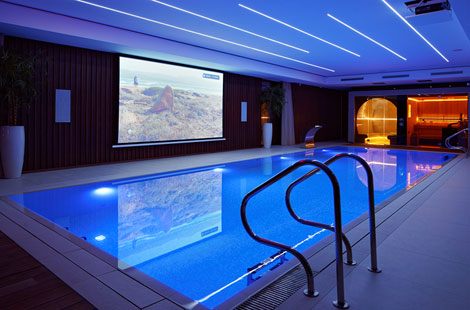 What difficulties did you face when working in iRidium, if any?
Most difficulties appeared during first tests of Domintell driver. And this is understandable. With every new iRidium version, creating a project took less time with no damage to quality.
What would you like to improve/change in iRidium for simpler and more convenient work?
Test results of the new version of iRidium mobile software package showed that iRidium develops in the right direction. The server by developed by iRidium mobile provides an opportunity for solving a wider range of automation tasks than was possible earlier, such as logging, monitoring of devices and the system, capability to send notifications about events. Cloud storage for realized projects made it much easier to update projects on panels.
Thank you, iRidium mobile team, for the work you did and for the release of the new version. Youк product deserves the highest praise.