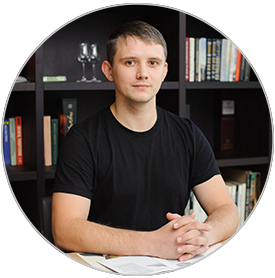 Before the end of the year technical director of Elspace company, Evgeniy Leshkiv, made a summary of the company work and shared his experience of working on the automation market in general and with iRidium in particular. OOO "Elspace" is in partnership with such companies as АBB, BTicino, Busch-Jaeger, Cisco, EVIKA, Gira, Jung, Mobotix, Siemens, Schneider Electric, Weinzierl and others.
How long have you been in automation and how long have you been working with iRidium in your projects?
We've been in home automation since 2006. In 2010 we started to offer iRidium to our customers and realize projects with it.
What have you achieved since then?
All this time we've been trying to develop something ourselves, something unique. When doing this we always stressed the importance of ergonomics and perception simplicity of our interface. At first, it looked rather simple, but with time it got more and more considerate: graphics became more complicated, functions – more numerous.
In the past 5 years we developed about 15 different designs, among them are designs for iPhone, FullHD, PC and, of course, iPad.
At present we work only with an interactive interface, with room photos displayed on the screen, where equipment pictures change according to the device status. For example, brightness of central lighting on the tablet changes in agreement with the brightness of the real central lighting. It takes a lot of time to create such an interface, but it has an amazing effect on customers.
In many cases it is the designer interface that we made encourages the Customer to make a choice in favor of Smart home system, as the interface shows that control can be simple, comprehensive and beautiful.
Besides it, we also have technical interfaces – a fully-functional SCADA system based on iRidium and a dispatcher interface for Customer services.
What tasks of your customers do you solve with iRidium?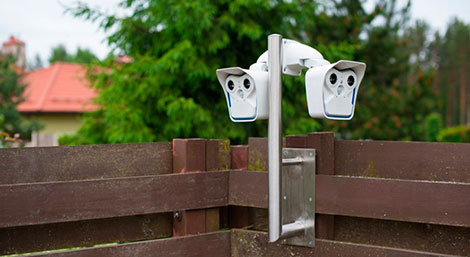 We have already made dozens of projects with iRidium. Many of them, besides typical functions of Smart home, set us quite unusual tasks, such as control of swimming pool, control of technical automation equipment and different auxiliary systems (for example, control system of groundwater, control of diesel fuel level, etc.) Among iRidium capabilities we always found what we wanted to solve our tasks. If we had any questions, iRidium technical support helped us.
Why did you, an automation professional, get interested in iRidium?
First we were attracted by the capabilities of iRidium GUI Editor, that allowed us to realize our ideas of a graphical interface for end-users.
Now I can point out 3 main things:
exceptionally wide graphic capabilities;
centralized control of different equipment from one panel without using additional gates;
script engine that allows realize practically any functions.
How difficult do you think it is to create control projects in iRidium?
iRidium slogan is, "iRidium enables control of any equipment from any mobile device" gives you the idea that the system is quite complicated, but it is no true.
When we only started our work we made projects with standard graphics without any programming.
More complicated projects with individual design and interesting interior solutions, led us to script programming. By the way, we mastered it rather fast.
Initially, to control equipment we used only ready script modules from the wide assortment of iRidium mobile web-site. But it limited our choice of equipment.
In January 2015 we got a task to control home cinema made with equipment for which there was no driver. It was JBL Synthesys AV-receiver. We leraned the mechanism of data exchange by analyzing iRidium ready driver for Denon receiver. This is how we made our first driver to control equipment via IP. It took us only 2 days. Thus, we grew strong in our belief in simplicity of driver creation and it encouraged us to work more in this direction.
In less than a year we developed more than a dozen unique drivers for different equipment and dozens of derivers for graphics. Among them I can mention: a driver to control RGB lighting with full 2-way communication and dimming, different circular sliders, trend-builder on the basis of data received from Logic Machine, etc. Besides we developed drivers for the following equipment: Busch iNet Radio, Cisco switches and access points, Eaton and NeWave UPS, Amati player by Evika, JBL Synthesis receiver and others.
At the moment we are completing our work at a driver for Bang&Olufsen TV sets, Avant series (iRidium mobile comments: you can join beta-test of this driver
here).
What would you advise to those who are starting their work with iRidium?
My advice is rather trivial –" Don't be afraid to try & realize your bravest ideas."
Would you like to give any recommendations to iRidium mobile on further work?
I'd like to say "Thank you" to iRidium mobile team. You've made a product that is worth respecting. This fact is proved by the choice of numerous beginning and experiences installers all over the world, as well as by the growing number of realized projects.