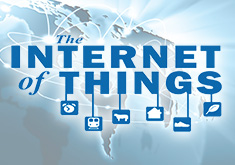 We've summed up the results of the poll "Internet of Things in Automation Projects". More than 100 professionals engaged in the sphere of automation took part in the poll. They shared their opinion and views on the new trend and the present state of the market.
We want to draw your attention to the fact, that in this poll we treat "Automation" and "IoT" as two different notions just for the purposes of the poll. But we understand it well that these two notions refer to the same global concept of connecting all devices into one net.
The poll was taken by Russian- and English-speaking audiences. And we've noticed differences in the answers.
For example, 40% of Russian-speaking audience already use IoT devices in their automation projects, and 6% said that they would never use them. Whereas 44% English-speaking audience already use such devices, 56% are planning to use them, nobody said that they would never use them.
There are other differences as well. Learn details yourself!
---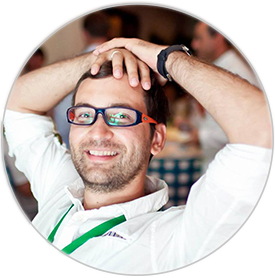 Nikolay Belousov, owner of Madrobots, on-line shot of gadgets, expressed his own opinion on the question.
Situation with IoT software that can be used at home is sad, we just don't have it. In Russia the idea of smart homes is closely connected with systems that are difficult to install, developed on the basis of KNX or Crestron. Such solutions cost several hundred thousand rubles and provide 5 basic functions of smart homes:
control and connection systems;
heating, conditioning and ventilation;
lighting;
power supply;
security and monitoring.
In the last few years thanks to Kickstarter and Indiegogo platforms there appeared a number of start-ups in the east that are concerned with energy efficiency, monitoring systems, heating and ventilation. Russia has a number of companies working in this field, for example, evika.ru, who develops solution for economical power consumption (everybody remembers the monthly electricity bill); "Contact-free Devices" company, that makes Wiren Board controllers for installation in ordinary apartments; Ivideon.ru, a service of video cloud that enables remote monitoring, in fact, in Autumn 2014 they launched on American market a solution for video monitoring under Oco brand.
But at the moment there are no system solutions that integrate capabilities of temperature sensors, smoke detectors, motion sensors and the home access system or remote monitoring, etc.
Russian manufacturers are waiting for the following capabilities:
remote video monitoring and sensors of unauthorized entry;
intellectual control of lighting and energy efficiency (motion sensors, sensors people presence, lighting level adjustable to the time of day and weather);
smart locks and intercom (access without keys, capability to gather information about visitors).
In 2015, I believe, we'll see the so call "box" solutions by Russian manufacturers that will cost about 10 000 — 30 000 rubles.
Anton Kamaev, director of commerce at iRidium mobile, commented,
2015 is unlikely to become a year of breakthrough for Russia, it is unlikely even without a crisis, but at present with the looming crisis it is most unlikely. Even if a "box" solution, mentioned by Nikolay Belousov, appears, it can produce a wow-effect, but it will take a couple of years to make it ready for sale.
P.S. To illustrate the overall attitude of respondents to the topic, we'll quote an answer of one of the poll participants, "… The market has to be monitored, It's too early to get nervous about it … "
iRidium mobile