For the first time in history ISE 2016 lasted 4 days instead of the usual 3. And in our opinion there was good ground for it! Our panel on KNX Association stand was always crowded and full of visitors despite its modest size.
Grand Success of Demo Interface!
The demo interface, that we made specially for ISE 2016, showed capabilities of iRidium 3.0. And it was a great success! It was intuitive, comprehensive and it was just the interactive stuff that visitors expect to see at exhibitions. At expos everybody wants not only to see, but to feel, to press buttons to see what will happen. The interface worked without a hinch! Our partners and equipment manufactures came to see the demo interface at work several times during the expo days and they brought colleagues along. You can see yourself the work of the demo interface on capabilities of iRidium 3.0 in this video.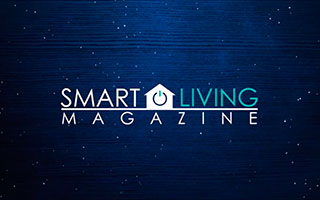 Demo interface attracted attention of Dutch portal – Smart-Living Magazine. Theo Derks, iRidium distributor in the Netherlands, in the reserved Nordic manner answers all questions of the emotional interviewer who seems to be genuinely amazed by iRidium 3.0 capabilities. You can see the video here! It's, of course, in Dutch, but it's really worth seeing just to see the sincere amazement of the interviewer.
We also managed to demonstrate the demo interface and speak about iRidium at rAVe. rAVe – is a news organization that provides coverage of the commercial (ProAV) and residential (HomeAV) audiovisual trade industries via e-newsletters, blogs, video, social media, and a variety of other mediums. rAVe annually makes video reviews of products presented at ISE, this year iRidium was one of them. You can see the video here. We hope, you'll like it.
Summing up the results, a decision was made to include this demo interface into iRidium 3.0 app for integrators to make easy presentations to customers anywhere they find convenient.
Something Unexpected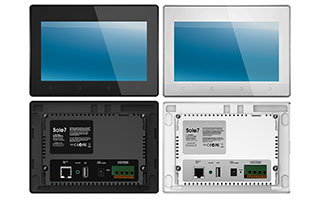 At the expo we met representatives of Zykronix company and tried installing iRidium on the panels that they produce based on Android. iRidium was successfully installed and worked quite all right. Right at the exhibition Nikolay Rusanov, iRidium development director, made a video of the panel work with iRidium and posted it on his personal page in Facebook. The video became a hit. It was viewed 1100 timed for 2 days. Many people got interested and asked questions about the panel, the manufacturer, etc. An idea came up to consider a new sort of partnership! You can see the video on Nikolay's facebook page at this link.
Casual Meetings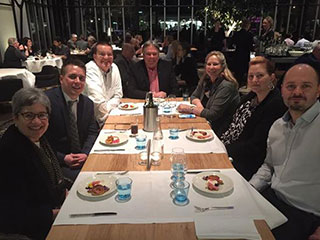 ISE is definitely a wonderful chance to meet our partners and distributors at a casual dinner. This year we were happy to meet our partner and friends Global Caché. Our previous meeting was a year ago and one of the results of that meeting was our joint product iRidium OnBox by Global Caché. We were really pleased to see our friends in person, share some news and discuss plans for the future.
ISE 2016 was definitely good! We'll be happy to see you at Light+Building 2016, March 13-16 in Frankfurt!
iRidium mobile