New "Blur" Effect in iRidium pro
The "Blur" effect in iRidium pro allows you to add beautiful blurring to popups. You can delicately control the depth of the blurr effect. Learn more at the link below.
New Interface in iRidium pro – Flex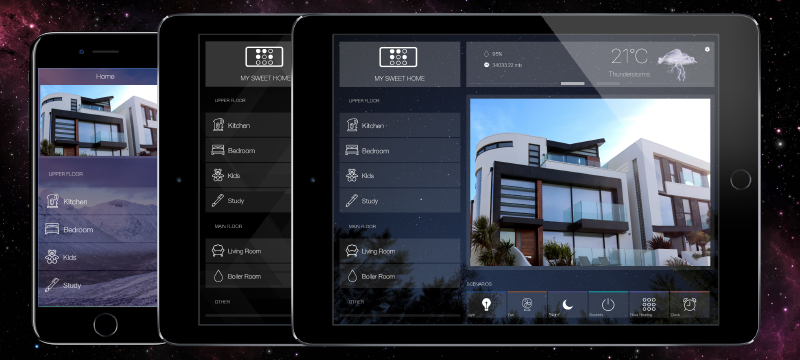 Flex is a combination of functions and games. It contains a weather widget, items to display info from main sensors, control by categories and from a floor plan in a semi-transparent style with an image as the background. The interface supports easy and fast creation of a design and transformation from a tablet to a smart phone.
On-line Course "Basics of work in iRidium pro" Starts on February 4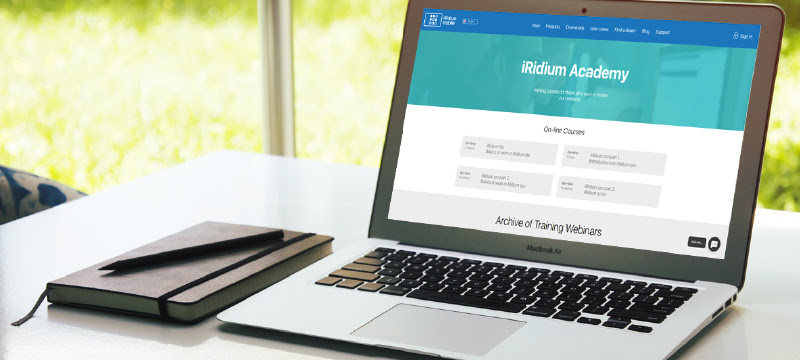 Plan your trainings beforehand! The first on-line group of the "Basics of work in iRidium pro" course with a trainer guidance starts on February 4. Hurry up to book a place!
During the course you:
– learn only required material in the correct order;
– select the time and place for studying;
– have a trainer available for consultations and questions;
– get bonuses after successful certification.
You can read more and register for the course at the link below.
2 Months Left to Take Part in iRidium Awards 2019!
We continue to accept projects for iRidium Awards 2019 competition with iPhone ХS as the Grand Prix.
We accept projects in 3 nominations: "Commercail automation", "Home automation" и "Special solutions".
How to take part?
– make a 3-minute video of your project with iRidium and upload it on YouTube;
– fill-in an application form on our web-site till March 1, 2019.
The Grand Prix is iPhone ХS and a credit of 500 USD for iRidium products. Winners in each nomination get prizes as well.
Learn more about the terms and prizes on our web-site.
iRidium mobile at ISE 2019
On February 5-8 iRidium mobile takes part in ISE 2019. Traditionally we show all our major developments at ISE expo and this time is no exception. We'll be glad to see you at our stand 9-F120 to tell you about new things and answer your questions.
An important event of the trade show is expected to be our daily 20-minute sessions at KNX Association stand where we'll speak on the following topics:
— KNX + iRidium: examples of real projects with KNX and iRidium, including the Domvision project — one of the winners of KNX Award 2018;
— KNX server from iRidium mobile;
— voice control of KNX installations via Amazon Alexa;
— how to create KNX visualization for a definite customer;
— control of KNX installation with and without a central server;
— total off-line: how to use iRidium solutions without cloud connections;
— how to integrate KNX with dozens of other automation systems, A/V equipment and IoT gadgets in one project.
Time of sessions will be announced a bit later. Follow our news.
Place: stand of KNX Association, 9-F120.
You can visit the expo for free, if you enter our invitation code 246588 during registration.