From April 7 to April 11 iRidium mobile took part in the 19th international training at HDL Plant in Guangzhou. About 80 people, representatives of distributors and dealers from 27 counties attended the training.
The training was organized professionally. Russian delegation, consisting of 17 people, was met at the airport and taken to the destination by bus. The delegation was never left unattended. Russian team included representatives of tow Russian HDL distributors and dealers from Moscow, St. Petersburg, Kazan and Saratov.
Education was organized like this. At 8.00 a.m. buses took participants of the training from two hotels to the plant. Trainings started at 9.30. HDL representatives spoke about its different series of equipment: HDL buspro equipment, wireless equipment, the hotel series and KNX equipment. Major HDL partners, iRidium mobile, Throne and Coolautomation, had an opportunity to speak to the audience between the training sessions. Let's say it for the organizers, the choice was very successful. As after each speech each speaker had long lines of people wishing to learn more information about the product, to get answers on the use of the products in a definite project.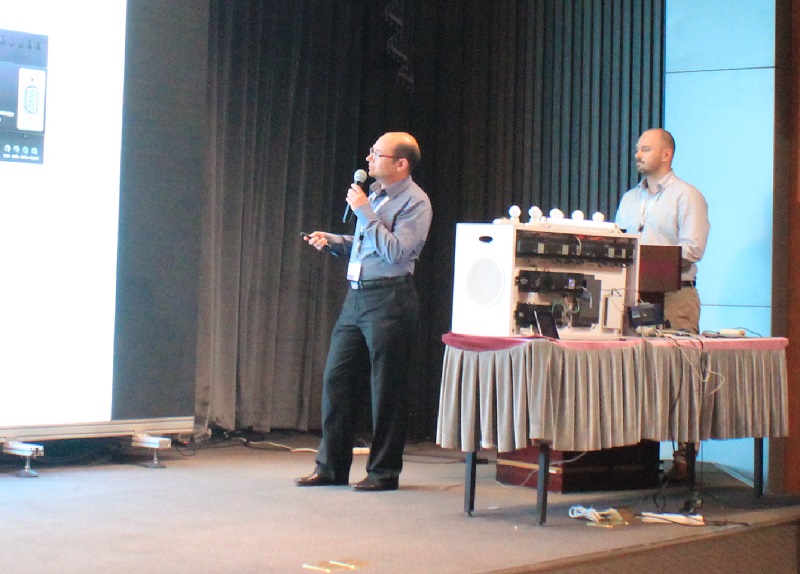 Nikolay Rusanov, iRidium representative, besides his own speech, helped Coolautomation representative (Alex Kholodenko) display their new product CoolmasterNET and its integration with HDL equipment and iRidium mobile software package. R&D, HDL subdivision, got interested in the product and decided to contribute to its deeper integration with HDL buspro bus.
iRidium competitors were also present at the training. DemoPad director, Mike Cain, listened very attentively to all the speakers and talked a lot with the management of the plant. DemoPad and HDL have a common project, financed by a grant of Chinese government, to create new software for visualizing control, that will substitute the current product – iLife.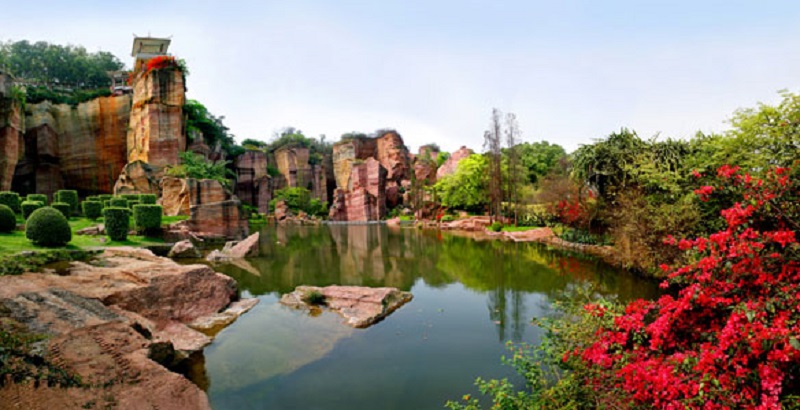 Participants of the training were once taken out for a walk. All trainees were taken by 2 buses to beautiful Lotus Mountain. It's situated within 15-minute drive from the plant at the estuary of the Pearl river. HDL representatives from Dubai were especially enthusiastic during the walk. All of them rented national costumes of Chinese emperors and walked wearing them in the park.
Despite our considerable work experience with HDL, there was some new information for us. For instance, that HDL hotel series can be integrated with с Opera (Fidelio), that there is Modbus firmware for RS232/485 interface and that HDL are planning to develop a new device – HDL Server.
Many distributors were happy to report about their considerable growth of sales, victories over ABB and Schneider Electric in struggle for major projects, participation in exhibitions and their own trainings.
iRidium mobile