iRidium has a new developing form of partnership – cooperation with colleges, institutes and universities. We already have several successful examples of such cooperation and would like to share them with you.
University in Russia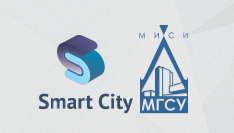 iRidium is displayed in "Smart City" Laboratory of Moscow State Construction University. "Smart City" is a partner of international associations of manufactures and installers of KNX, LON, BACnet automation equipment and a partner of equipment manufactures.
The laboratory has courses on iRidium software package and gives a chance to pass the exam and become a Certified iRidium Specialist. Classrooms are equipped with stands with state of the art devices from leading manufacturers of automation equipment.
iRidium in European University
Cooperation with University of Antwerp is an exceptionally successful example of this form of partnership. University of Antwerp is one of the major Belgian universities and member of European University Association. iRidium ia past of academic programs of the new 'Industrial Science' department that splits into: Electro mechanics, Electronics Engineering, Engineering and Chemistry.
Students of Electro mechanics surely spend more time and effort on working with iRidium. This direction has different specializations: automotive, electrical engineering and automation.
To demonstrate different automation processed two "pilot" project on iRidium are made: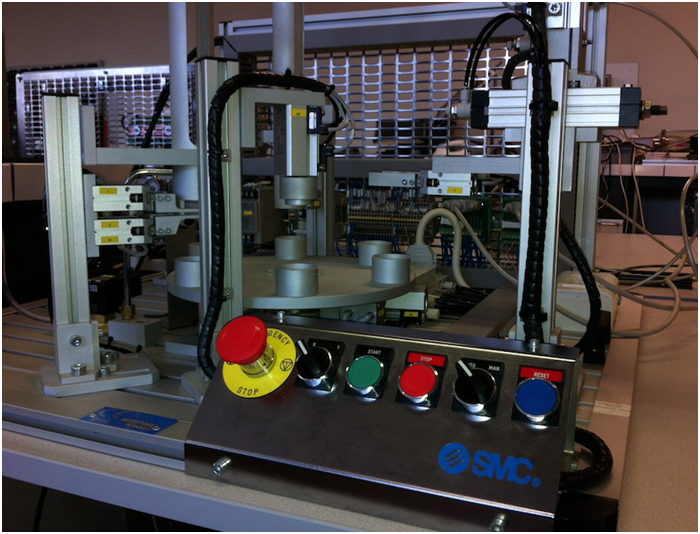 "Industrial Automation" – SMC IPC-202 bottle filler by SMC. It is an educational system where bottles are fed from a warehouse and several operations must be done: to carry a bottle, to fill it in, and finally top it with a cap.
"Building Automation" – the building blocks library by Beckhoff and a didactic model of a house, with all necessary motors for shutters, lights and switches. Lights are switched, dimmed and shutters are controlled via various K-Bus modules from Beckhoff.
Further study is possible in the research-group Op3mech, specializing in virtual mechanical design, vision technology and computer aided engineering.
Within the academic programs of Electronics Engineering, Chemistry and Architecture faculties a module on automation is taught in the course "Mechanics for not mechanics". The goal of the course is to explain capabilities of a system / plant / yard with a modern MMI supervision; it is shown on a working model with iRidium on a tablet or PC.
iRidium also serves as a basis of students' course papers and theses with a definite practical outcome.
For example, at Electro mechanics department iRidium is used in a research project "Research on the response of some representative participants in an industrial network". The results of the research will allow to make conclusions about efficiency of various embedded systems.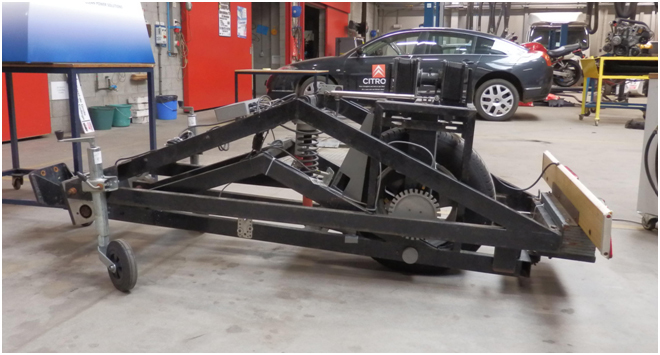 At Engineering department iRidium is used as MMI interface for a vehicle that is measures road surface (rolling resistance, pits and other defects in shape, rutting, etc.).
A PLC or a PC is used to store and manage data; it is planned to visualize current measurements from the sensors on a tablet with iRidium mobile.
At Chemistry department iRidium is used as MMI for controlling and measuring devices that will be placed on a distillation column of a small biodiesel research reactor.
Students Thomas Demeulenaere, Jeroen Lowie, Mathijs Vanbruaene under the guidance of Dr. Demeyere did a course project where iRidium controls Beckhoff PLC and light installation. Watch the project video here. This interesting project is believed to have a successful commercial future.
First Steps in the US Colleges
iRidium is only starting to enter American market. And it gives us great pleasure that colleges get interested in it. Pratt Institute, one of the leading US colleges in art, design and architecture, uses iRidium to create dynamic environment for students. At the moment iRidium controls different AMX devices throughout the campus. And then the upgrade process for Technology Enhanced Classrooms is completed iRidium will be used to control various devices from iPad Airs.
iRidium mobile team believe that using iRidium on the level of colleges and universities will lead to creating a whole community of iRidium-loyal engineers, integrators, architects, designers, etc.
If you are a member of a college, institute or university and you have an idea how to help your students develop with iRidium software package, write us at contact@iridiummobile.ru. We'll get in touch within 48 hours.