More Visitors than Ever Before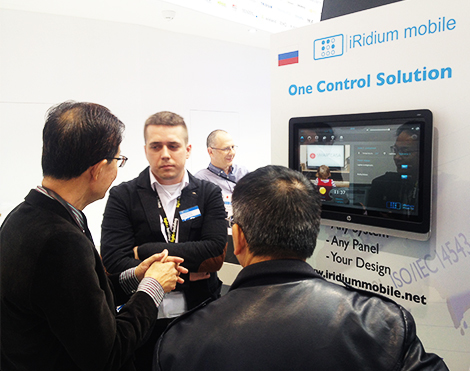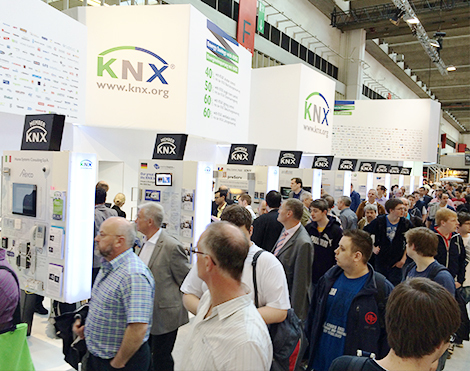 L&B 2014 exceeded all expectations as to the number of exhibitors and visitors. The overall audience was, judging my our feelings, several times as big as there used to be at the previous expo.
iRidium mobile stand at the KNX City stand was highly popular with a variety of specialists from Asia, India, Latin America, North America, Eastern and Western Europe, etc. It's worth noting that integrators from Russia and CIS were unexpectedly numerous.
New Trainings on iRidium
Domintell and iRidium mobile agreed to start off-line trainings on the driver "iRidium for Domintell". The trainings will be held in the office of Domintell company in 2 languages: Dutch and French. The first trainings are planned for April 2014. All trainees, who pass the test at the end of the course, become Certified iRidium Specialists and get access to unlimited trial licenses.
New Equipment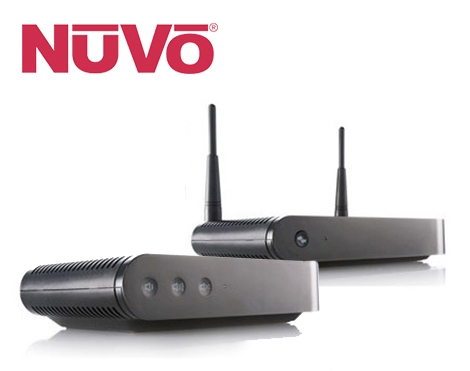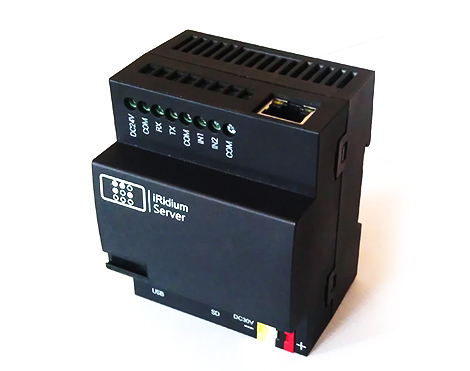 As part of strategic partnership MyHome Legrand company gave representatives of iRidium mobile new devices for integration and testing.
Nuvo will increase the number of Media Servers supported by iRidium and improve iRidium position in AV segment.
iRidium mobile partner, HDL company, made a prototype of iRidium Server. The prototype was given to iRidium mobile programmers for complete testing. It's an important stage on the way to iRidium Server, that will allow to offer a complex solutions to such automation systems as KNX, C-Bus, HDL-BUS Pro. iRidium Server will expand its functions by capabilities to manage energy-efficiency, create schedules and scenarios and so on.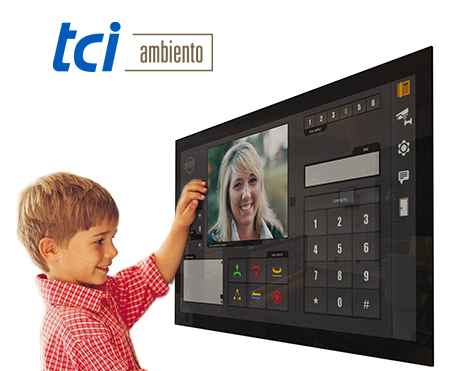 Our partner tci company on its stand B39 (hall 11) demonstrated iRidium on the new line of its panels – Luna. New Luna touch panels have different resolution, mounting and possible operating systems. iRidium works well on the new panels.
So, all those who choose to use iRidium and touch panels have now a wider choice of control panels.
iRidium and tci are considering new ways of cooperation in mutual promoting and selling the products.
iRidium in Press
All exhibitors and visitors could learn about iRidium in a Special Edition of Business in Russia, published for L&B 2014 (2000 copies). iRidium capabilities were described in the article "iRidium: Multifunctional Software for Any Automation Project". The article contains detailed description of a unique iRidium-based project, that realized complete integration of 4 automation systems: KNX, Helvar, Modbus and Crestron – Rabobank Land van Cuijk-Maasduinen.
E-Haus – a Thing that Astonished Us!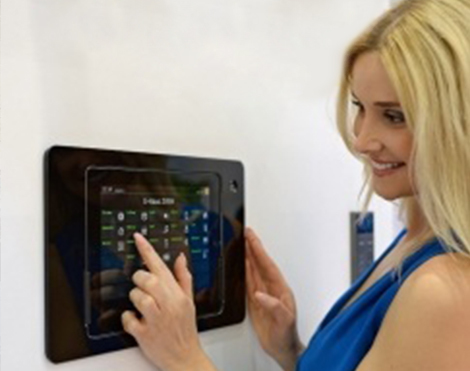 The exhibition had an unexpectedly pleasant surprise for iRidium mobile! It turned out that Central Association of German Electrical and Information Technology Industries (ZVEH) exhibited iRidium in Е-Haus (Hall 8.0, stand J60). Е-Haus is a 100-square-foot model of Smart home, it shows that a comfortable safe and energy-efficient home is possible. Е-Haus has complete remote control of lighting, heating, windows, etc; connection to emergency call center; shutting down appliances when leaving the apartment (via KNX and Modbus protocols). Е-Haus project is supported by 50 partners, manufacturers of home automation equipment, among them are ABB, Busch-Jaeger, Gira, iRoom, Jung, Samsung, Siemens, Theben, Wago.
iRidium capabilities were displayed on 7 iPads и 2 Divus panels, based on Android.
Martin Konanz, owner of Ibeas (www.ibeas.de), company responsible for E-Haus, remarked, that starting with L&B'14 they would demonstrate iRidium in E-Haus as a solution for visualization and control at all specialized exhibitions in Germany within the next 2 years.
Summing up. At present in the changing economic situation iRidium is a product that meets integrators' latest requirements. That is, iRidium is a successful combination of a reasonable price and wide customization capabilities of projects for every single customer.
You can read more about the exhibition on Light & Building official site.
iRidium mobile team