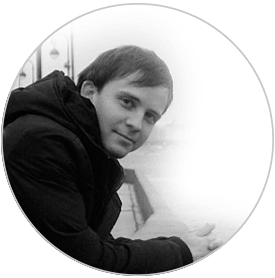 Not long ago we published information about the "Venice" project from our partner Shalash Ltd. The project impresses with its size and the number of used Crestron and Audio/Video equipment. We had a chance to talk with one of the creators of the «Venice» project, project manager of Shalash Ltd, Anton Zhovanik about the project and their experience of using iRidium.
What tasks were set by the customer for this project?
One of the key moments was to finish all electrical and automation works in 3 months. As for the functions, the customer required full automation of his apartment: climate, Multiroom, Home Theater, light, shutters, etc.
Also the customer asked for a user-friendly Russian interface on the device familiar to him (iPad).
What is your choice of Crestron equipment conditioned upon?
Our company has been a Crestron dealer for many years – so we have solid experience in installation of this equipment. The main criteria for this project were reliability and functionality. That is why we included Crestron equipment in the project.
Why did you decide in favor of the iRidium software package for this project?
We chose iRidium for work on the project because of the advantages over other solutions presented on the market, namely:
Convenient editor;
Fast creation of projects;
Stable and flexible system;
Support of work with Java Script;
Unlimited possibilities of project customization.
We also took into account our successful experience of working with iRidium in other automation projects.
Are there any specific aspects of setting up Crestron equipment in iRidium installers/integrators should know when they start work with iRidium for Crestron?
Well, I don't even know what to say here – everything works, no problem. The only thing we did is writing a special module for displaying popups to make control from iRidium similar to work with Crestron panels. But it was an easy job for us.
Do you have any plans on using iRidium with Crestron in your future projects?
Yes, of course, we plan it. Especially when the latest trends require it – for example, use of Apple devices and not original panels from Crestron as control panels. So, iRidium is in high demand here.
What can you recommend to integrators who also choose iRidium and Crestron for their projects on the basis of your experience?
I would recommend all integrators who choose the iRidium – Crestron pack to use iRidium with confidence, as in comparison with Crestron mobile iRidium has considerably more capabilities and flexibility. And it allows you to customize your projects to the full and bring your unique solutions to life.