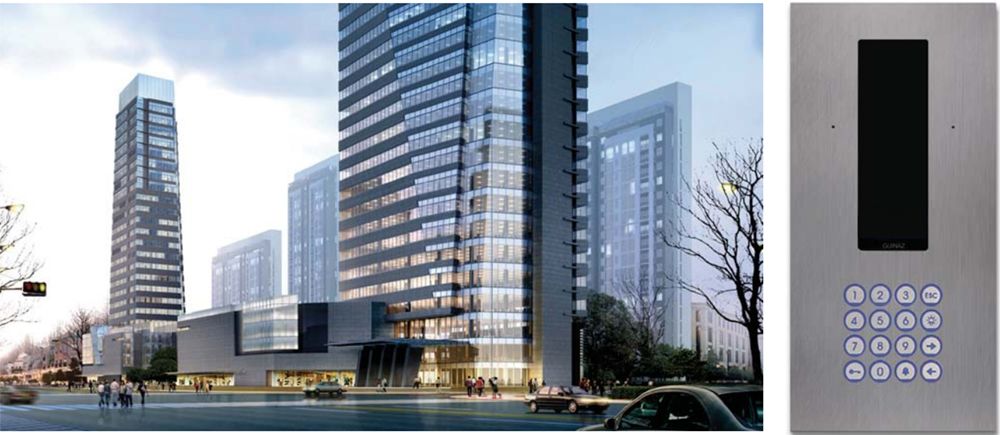 iRidium mobile continues to expand the list of supported equipment. Joint testing of iRidium mobile team and specialists from Guinaz company, showed that iRidium 3.0 is compatible with IP system by Guinaz.
Guinaz Video door entry systems (Spain) is a company that produces equipment for intercommunication, security and surveillance used in residential and industrial environments. A range of Guinaz Door Entry Panels allows to establish audio and audio/video communication via IP network with any device with Internet access.
Combination of iRidium 3.0 with video-intercom by Guinaz turns your customer's mobile device into an ideal solution not only for control of automation system and A/V equipment, but also for remote access control.
Integration via SIP protocol allows to open doors, control video surveillance cameras, readdress calls, etc. from one interface that controls Smart home, office, apartment, etc. on a user's mobile device.
Joint use of iRidium 3.0 and IP system by Guinaz open new perspectives in complex control of automation systems, A/V systems and access control systems for both individual residence, and for office buildings, hotels, hospitals, shops via a single remote control – a users' mobile device.
More about IP system by Guinaz here.
How to set audio- and video-calls between iRidium 3.0, IP phones and video-intercom with SIP support here.